Bespoke Fabrication
Offering bespoke design for commercial, residential and personal projects
Catenary Lighting Systems
Offering bespoke design for commercial and residential projects.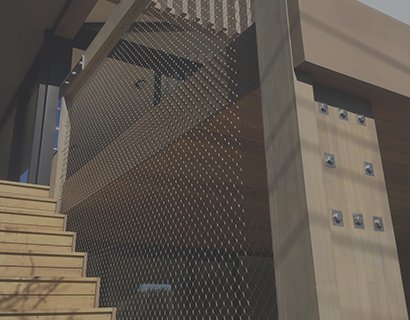 ARCHITECTURAL
Our custom-manufactured tensile mesh offers a surprising versatility across a number of architectural projects with its edgy style and unparalleled durability.
Click Here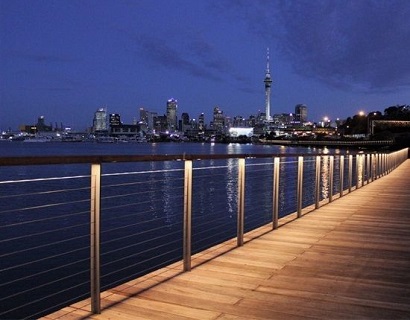 BALUSTRADE
Our inhouse fabrication team are masters at creating unique, stylish and functional balustrades commercial developments and high-spec residential homes
Click Here
FABRICATION
When it comes to fabrication, we take pride in what we do, and we do it well. SRS Group are known for our ability to provide the "full solution" to our customers across New Zealand, and overseas.
Click Here
PORTFOLIO
SRS have worked on a range of project across New Zealand. To get an insight into some of these projects. Link here to download our portfolio today.
Click Here
GREEN WALLS
Your one-stop shop for customised Green Wall systems for civil, commercial and high-end residential projects.
Click Here
BLOG
Here at SRS we pride ourselves on being up to late with the latest design movements. Our blog features an insight into all of our sectors, allowing our customers to learn and gain knowledge with us.
Click Here
NEW ZEALAND'S ONLY ARCHITECTURAL RIGGING SPECIALIST
SRS Group is proudly New Zealand's first, dedicated architectural rigging specialist with a strong background in all manners of rigging and tensile architecture. The team is supported by in-house bespoke fabrication and foliage green wall specialist departments. With over 40 years of experience, we've got a great crew of in-house experts who can help bring your civil, commercial and high-end residential concepts to life. We are proudly Kiwi owned and operated. Find out more about our services, below:
ARCHITECTURAL
From architectural design to project management, SRS Group has worked on architectural projects large and small. Our architectural products are used on a wide range of commercial projects including catenary lighting, partitions and dividers and mesh nets and safety netting.
METAL FABRICATION
Our service portfolio is diverse and in addition to rigging, we offer professional metal fabrication services from sheet metal, stainless steel, mild steel, aluminium and more through our experienced onsite team. From small parts and marine fabrication to custom design for your home or office – our experience and vision can bring your ideas to life.
REINFORCING MESH AND MESH FENCING
Our rigging expertise also extends to use with architectural tensile mesh which can be used for a number of applications like mesh fencing and safety barriers enclosures and playgrounds. When you need a view-friendly way to keep people, animals or vehicles in or out of space, we can assist with a structure just right for you.
TENSION RODS AND SUSPENSION CABLES
If you require stainless steel cable manufacturing and cordage splicing services then we are your one-stop-shop. Or should you have a need to hang or suspend anything we can recommend, supply and install a range of tension rods and suspension cables to fit your individual need.
BALUSTRADES AND HANDRAILS
At SRS Group, we understand that a combination of style and safety is paramount when designing balustrade systems for our clients. We have designed, fabricated and installed thousands of balustrades and handrails in New Zealand for both internal and external staircases and can guide you through the process offering you a number of tried-and-tested options.
GREEN WALLS
SRS is New Zealand's only end-to-end supplier of all Green Wall solutions. Our turnkey approach means that we can deliver every aspect of a green wall project – from designing, manufacturing all components right through to planting, irrigation, installation and maintaining. This turnkey approach means that you only have to deal with one supplier, making it much easier to project management and helping to keep costs down.
TRUSTED BY THE BEST
We are proud to list our past clients as Auckland City Council, Fletchers, Downer, Hawkins, Fulton Hogan, Jasmax, Isthmus – to name a few – and we've designed, fabricated and installed projects throughout New Zealand and Australia. Our mobile rigging workshop means we can bring the tools of our trade to any worksite, wherever our clients are – in New Zealand or afar.
Whether you're an architect, represent a civil engineering company or are a homeowner planning a high-end residential project, we'll be able to provide solutions through a full range of consultancy, design, fabrication and installation services. Contact us about your upcoming projects today.